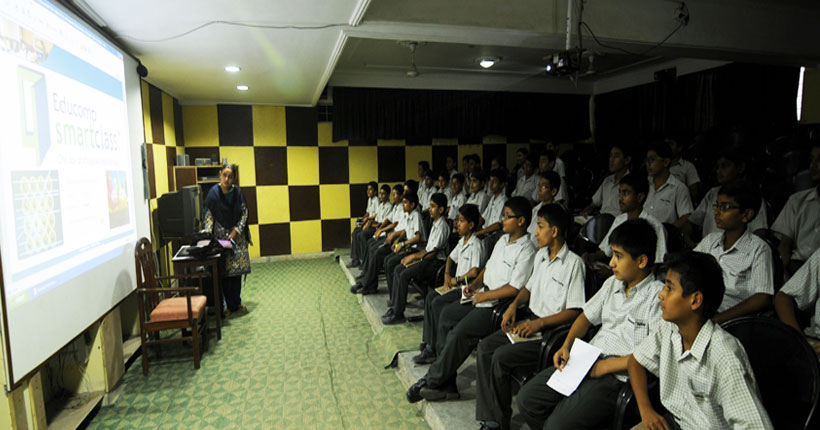 Audio Visual Room
Summer Valley school has an Audio Visual Room for extracurricular purposes like holding seminars, presentations and lectures.
Unleashed with Educomp facility and 4-way audio surround gives it a perfect look. The room has a seating capacity of 150 and parabolic well sound absorbers for preventing acoustic reverberation.
This room is a favorite amongst students of the school as they are shown movies and documentaries occasionally. It is also widely used by the students for showing presentations during founders.