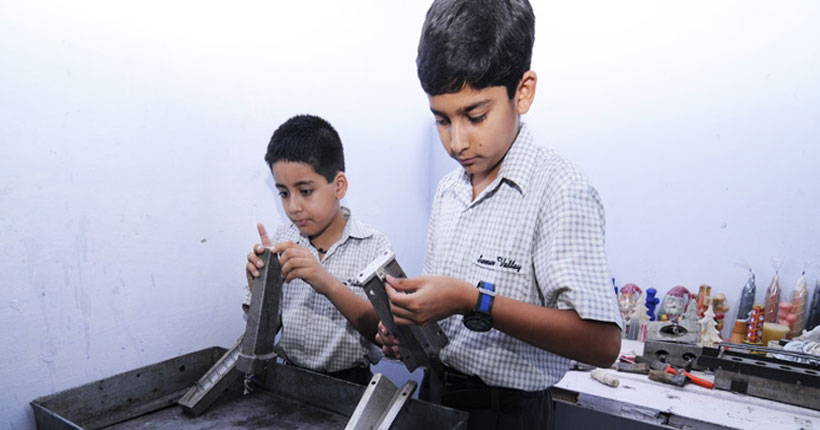 Candle Making Room
Candle making is quiet popular amongst the children. The candle making room is situated in the academic block of Summer Valley School.
The room is divided in two stations, one where the wax is melted and the other where it's put into moulds. A highly experienced and qualified instructor teaches the children this beautiful and exciting craft.
Large variety of candles like jelly candles, plain wax candles, candles in glass moulds, wax candles with design and then painted candles are taught to the children. Candle making has been added to the school curriculum and various competitions and exhibitions are organised in which children display their talent.