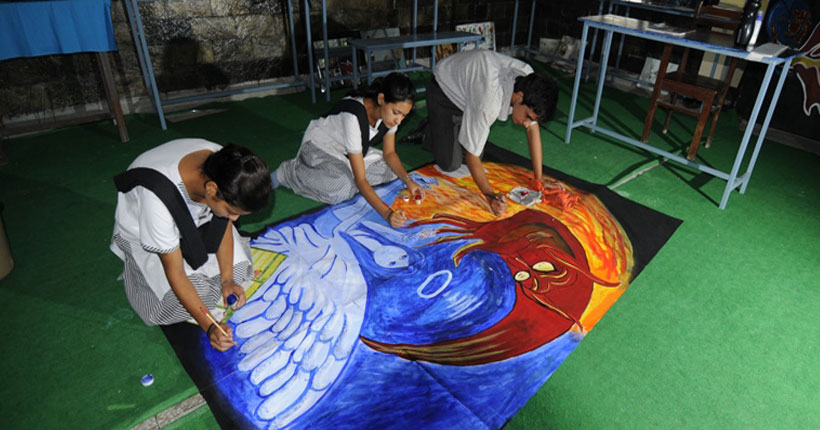 Art and Crafts play a pivotal role in shaping up a child's personality. They teach him/her to approach problems and challenges creatively.
Summer Valley School has two craft rooms, one in the girls' section and the other in the boys' section . Sun Valley School has their own art and craft room. The craft rooms are a testimony to the creativity of the students. They are beautifully decorated and display the creative skills of the students.
The school has highly talented teachers who bring out the creative side of the children. Professional craftsmen are called to school periodically to teach children various forms of painting and crafts. Tie and dye, Block painting, Madhubani painting, poster making, sketching, fabric painting, thread work, pot painting, etc. are some of the arts taught in the school.
Craft as a subject has been added in the school curriculum and various competitions are organized annually in which children display high levels of talent.