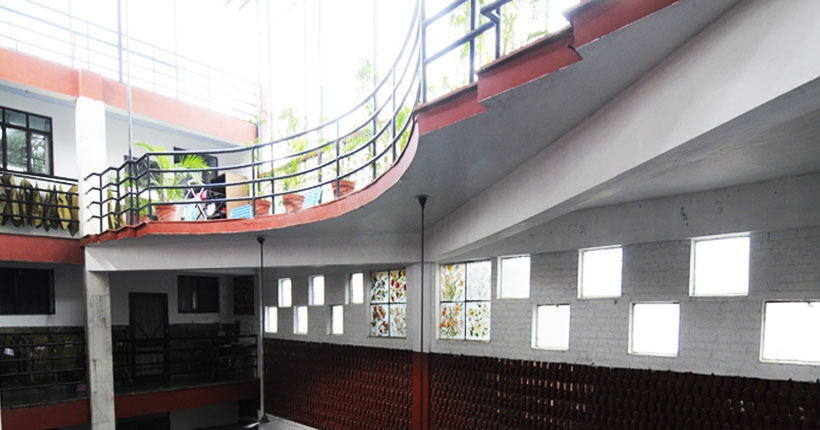 Boarding houses make the students independent and mature individuals. Students are encouraged to take decisions and make choices. It changes the overall personality of the student and helps them to become more confident about themselves.
There are separate boarding houses for girls and boys.
The girls' boarding house is in the Girls' campus and is spread over three floors. Girls up till Class 8, live in dormitories which are demarcated according to their classes. Girls from Class 9 onwards are put in private air conditioned rooms which accommodate 4 to 6 girls each.
There are well lit, spacious, airy dormitories and rooms that provide a congenial and healthy living atmosphere for the boarders.
There is an activity area in the boarding house where the girls can play and relax. Girls can also watch television and listen to music on specific timings and under the supervision of the hostel warden.
The living arrangements and personal requirements are looked after by a loving and efficient residential staff in the form of house mistress, warden and support staff. There is an infirmary in the girls' boarding house with a nurse in attendance for 24 hours and a doctor visits once a day to see the overall health of the patients. The school also has an in house laundry service facility equipped with automatic machines.