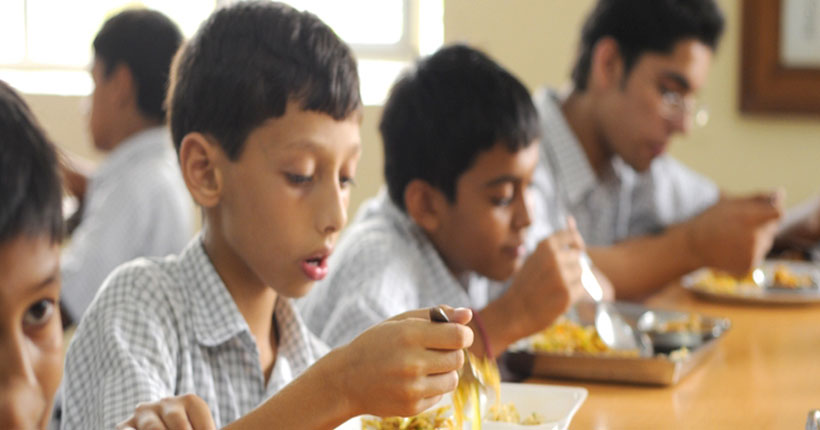 The school has separate Dining Halls for boys and girls.
The dining halls are spacious, clean with a modern kitchen. Great emphasis is laid on the cleanliness and the use of fresh produce while preparing the meals for the children. The food is cooked under hygienic conditions by a trained and experienced caterer.
All meals are eaten in the dining hall under the supervision of the house master, house mistress and wardens. A large variety of cuisines are served to the children like north Indian, South Indian, Continental and Chinese. Both vegetarian and non-vegetarian food is served to the children according to their preference. Fresh fruit or ice cream is served after lunch and a desert is served after dinner every day.
Fresh fruits, vegetables and milk form an integral part of the daily menu which caters to the taste buds of the students as well as their nutritional requirements. The menu is designed by the mess officials(two student representatives) along with a nutritionist, who ensures that a well balanced diet is provided to the children.