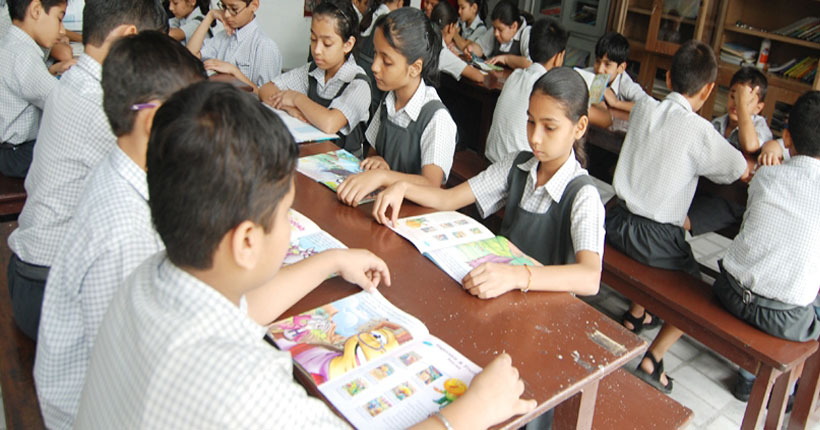 Education is incomplete without inculcating healthy reading habits.
Both the schools, Sun Valley School and Summer Valley School have well stocked libraries which houses books on varied subjects. The room is spacious and ventilated , it has a good seating capacity.
A wide range of magazines and journals on various topics are subscribed by the schools. To inculcate good reading habits amongst students, a library period is added to the school curriculum, children are encouraged to issue books and journals.
There is also a large amount of reference material and books in the libraries that helps the students supplement their knowledge. A large amount of newspapers are also subscribed by the schools, the students are usually seen in the library reading the news and updating themselves with the current affairs.
The libraries remain open on all working days and are available for the use of the students. Both libraries may be visited during school hours. The library at Summer Valley School remains open after school hours as well. Book fairs are also organized on a regular basis in the school