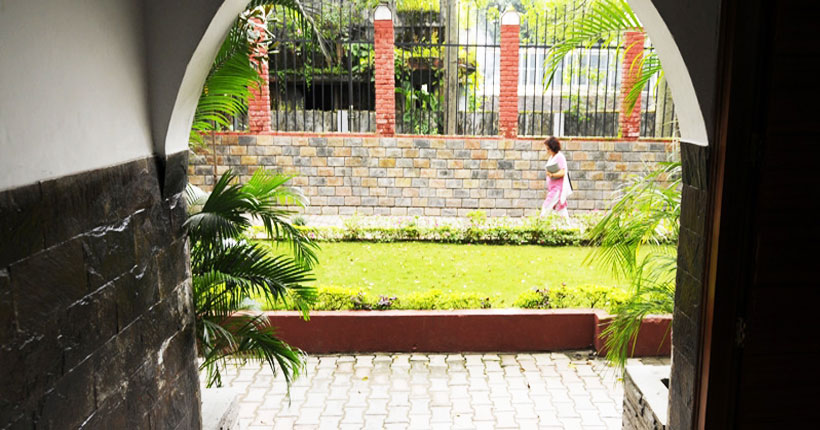 THE DIARY
Parents must see and sign their ward's Diary every day as it is a vital communication link between them and the School.
They must see their ward completes the home work, written or learning as given in the Diary well in time and revises his/her lessons every day.
They should acknowledge any remarks given by the teacher and take the necessary follow-up action.
They should check that their ward takes the Diary to School every day duly signed by them. A student is liable to be punished for failure to do so.
LEAVE
Leave is a matter of privilege, not of right.
Students must put in at least 95% attendance to be eligible to take the promotion examination.
Parents are requested to ask for leave for their child only in most unavoidable circumstances. Children already have two long vacations. Founders' Day and Post-Examination breaks and a large number of holidays in the year. Parents must plan their social and other engagements keeping in view the academics interest of their child/children.
All leave must be applied for in writing at least three days in advance except in unforeseen circumstances in which case an application must be submitted on the day the student returns to School. Failure to do so will be taken very seriously and the student will be sent home or fined or put on detention. If working days are combined with holidays/Sundays that will also be counted towards the leave.
Leave on health grounds for two days or more must be accompanied by a Medical Certificate from a Registered Medical Practitioner.
Absence from Examinations/Tests will result in failure, except in case of serious illness, for which a Medical Certificate must be submitted from a Govt. Medical Officer.
Absence without leave for five days or more will automatically lead to a student's name being struck off the rolls of the School. Re-admission, if granted, will be treated as a case of new admission.
Leave for outstation marriage is granted only in case of real brothers and sisters for three days excluding journey time.
Half-day or part of a day leave is not allowed.
Leave applications can be made only by the parents, never by a student himself/herself. The application must carry the name and class of the student and the full signature date and name of the parent.
The School does not grant leave to students to prepare for entrance tests for any institution.
IF IT IS FOUND THAT LEAVE HAS BEEN OBTAINED ON WRONG DECLARATION OR FALSE MEDICAL CERTIFICATES, THE STUDENTS WILL BE ASKED TO LEAVE THE SCHOOL. PARENTS ARE REQUESTED TO AVOID EMBARRASSMENT AND DISAPPOINTMENT BY NOT ASKING FOR LEAVE WHICH IS NOT IN ACCORDANCE WITH THE RULES
DISCIPLINE
Students are expected to behave in a disciplined and dignified manner both in and out of School. Rowdy, disrespectful, disobedient, undignified or indecent behavior in any form will call for very strict punishment which may include expulsion from the School.
Students are strictly prohibited from bringing mobile phones into the School. Mobile phones found in their possession will be confiscated and suitable punishment awarded. Repetition of the offence will lead to expulsion from the School.
The use or even possession of alcohol, tobacco for smoking or chewing, pan-masala, betel leaf or betel nut or any form of intoxicant is strictly prohibited. Violation of this rule will lead to expulsion from the School.
Students should take care of their money and other belongings. The School will not be responsible for any loss. Students should not bring into School any valuable articles or cash beyond their daily requirement.
Students are expected to take proper care of School property. Any damage or loss to School property will have to be paid for by the student responsible for it, in addition to a punitive fine.
Students must be neatly turned out in School Uniform as laid down by the School for different occasions or activities. The use of ornaments or make-up including dyeing of hair, is strictly prohibited.
Stealing or cheating in any form will attract the strictest penalty.
Students must be regular and punctual in attendance. A student must put in at least 95% attendance to be eligible to take the promotion Examination.
Attendance on the closing and re-opening day after the vacation or a Break is absolutely essential. Failure to do so will attract severe punishment .
Day Scholars are strictly forbidden from bringing in or taking out any article of any kind, including food, letters, notes, and messages etc. for boarders or send out messages on their behalf. They must not have any money dealing whatsoever with boarders. Also, the hostels are strictly out of bounds for day Scholars. Violation of these rules will attract severe punishment.
Forgery of any kind including forging of signatures of parents on leave and other applications and forging of signatures of School Authorities and teachers on any document will lead to immediate expulsion of the student from the School.
Day Scholars must attend any activity or function for which they are required by the School, before or after School or even on Sundays and holidays. Parents will be required to make the necessary transport and other arrangements for their ward.
USE OF UNFAIR MEANS
Use of unfair means in any form, during tests or examinations will lead to immediate expulsion of the student
MEETING TEACHERS, PRINCIPAL
Parents are welcome to meet the Teachers in connection with their ward's progress but they should do so only through the Principal.
The Principal's meeting hours for parents are from 4 p.m to 5.00p.m. In case of an emergency you can meet between 8.30 am to 9 am for which prior permission has to be taken. In this regard please contact Mrs. R. Sood, Front Office Manger (0135-2678356, 2783383, 2678355).
It is compulsory for all the parents to attend parent teachers meetings or else the child will not be permitted in the school on the following day. These meetings are very important for holistic development of the child. So kindly cooperate with the school. In case of any change of date, parents will be informed in advance.
MOTORISED VEHICLES ARE STRICTLY FORBIDDEN
The use of motorised vehicles of any kind by students is strictly prohibited. Violation of this rule will lead to the immediate expulsion of the student from the School.
PAYMENT OF FEES
All fees is to be deposited by the 10th of the month in cash only in the School office.
If fees is not paid by 10th of the month, it will then be accepted by the School only on the following 20th of the month with a fine of Rs 200/- or on the 10th of the next month with a fine of Rs 300/-. If the dues are not cleared even then, that is after a relaxation of one month the name of the student will be struck off the School rolls without any further notice.
In case of delay in fees for more than 1 month, the name of the student will automatically be removed from the rolls of the School. Re-admission will be at the Principal's discretion.
If the fees for February and March is not paid by 10th February, the student will not be permitted to sit for the Final Examination.
Application for refund of security deposit must be made on the prescribed form available at the School office, within three months of the child leaving the School. The security will be paid one month after it is applied for.
Security not claimed within three months of the child's withdrawal, will be presumed to be donated to the School.