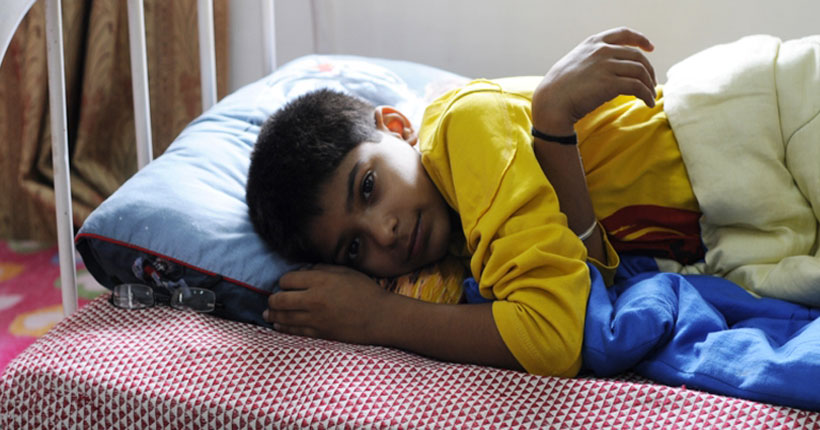 The School Hospital
The school has a comprehensive healthcare scheme for Boarders as well as Day scholars. The School has 2 infirmaries one in the boys section campus and the other in the girls' section.
The boys section has a 10 bed hospital and an isolation ward. The girls section has a 4 bed hospital and an isolation ward. The hospitals are personally supervised by an on- campus team of a doctor and two full time qualified nurses who cater to the routine medical requirements as well as emergencies.
When boarders join the school a detailed medical record is taken from every child, which includes details of vaccines, blood group, food allergies, ailments, and hereditary aliments. These documents are filed and maintained for every child till the end of his/her school life and any medical help extended by the school is mentioned in the file of the child. In the beginning and end of every term, a detailed health check up is done for every boarder. A proper record is maintained of the height and weight of every child, along with any ailments or diseases incurred by the child during the term. At the end of every term a full report is sent to the parents mentioning all medical details like medicines given to the child, any medical tests that the child underwent, the doctors visited by the child. If the school doctor advises any checks during the vacations they all are mentioned in the medical report.
The medical scheme also covers personal check ups by an orthodontists and eye specialists periodically for every boarder. There is a team of specialists who are on the medical panel of the school and if so required, the child is referred to a specialist.
First aid and general medicines, on the consent of the parents, are given to the day scholars who feel unwell during school hours.